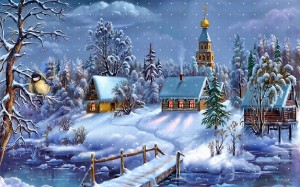 Now it is third of December already, where the time goes? I can't believe that 2010 is almost over. Actually it is 28 more days to go then 2011 will be here. But of course Christmas the most awaiting one, 22 more days before Christmas I bit everybody are excited when it is Christmas, you know why because of Christmas gift, its time of giving and also receiving. If you have lot of blessings you have to share and give to those in need, there is a saying that it is better to give and to receive.
But not only the exchange of gift and giving of gifts that make Christmas excited is it because we celebrate of Christ birth. Without Christ we are nothing, He is our savior, He atone our sin in order for us to go back to the presence of our Heavenly Father again. This is a whole world celebration and tradition to celebrate Christmas.
How about you what are you preparing and how do you celebrate your Christmas? After thanksgiving and till upcoming Christmas there is a lot of sale in the store. Almost the entire store they're having sale, even online they do have sale also. This is the best of time of the year to buy stuff that you want or need because you can get it a lower price.
Especially electronic stuff and this time of a year also that people received their bonuses and thirteen month, so people have money to shop. But just be careful of the scams out there. Happy Holidays everyone and have a wonderful time with your friends and families.