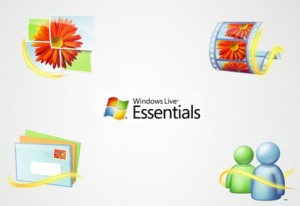 Technology these days is crazy it is unbelievable how technology works in our days. I just heard and read about the all new Microsoft Windows Live Essentials 2011 this is an amazing application. This is a very interesting characteristic and usages of Windows Live Essentials 2011 and this made Microsoft customers using Microsoft services continually.
This newly updated Windows Live Essential is intended to build up more capabilities and its reach far beyond the Microsoft users. The new features of this Windows Live essential are amazing. This allows both video editing and photo programs to use hardware acceleration for better functions than the standard web-based application.
Windows Live Essentials 2011 has the ability to open the pathway to work with and connect to third party programs such as Flickr and YouTube. The Photo Gallery has a face recognition feature which has the ability to combine the best faces in a collection of group photos and this allows producing a synthetic group photos as a results. And when it comes to safety it is designed with our children in mind, it has the ability of managing permission on your PC to keep your children safe.
Distinctively Microsoft has chosen to keep Microsoft customers using their product and services. Microsoft makes known that Windows Live Essentials will be bundled with Dell Computers and it will be out soon during the holiday season. This new application was simply design and built to link to your PC to the designated use every day and for your convenience and productivity.