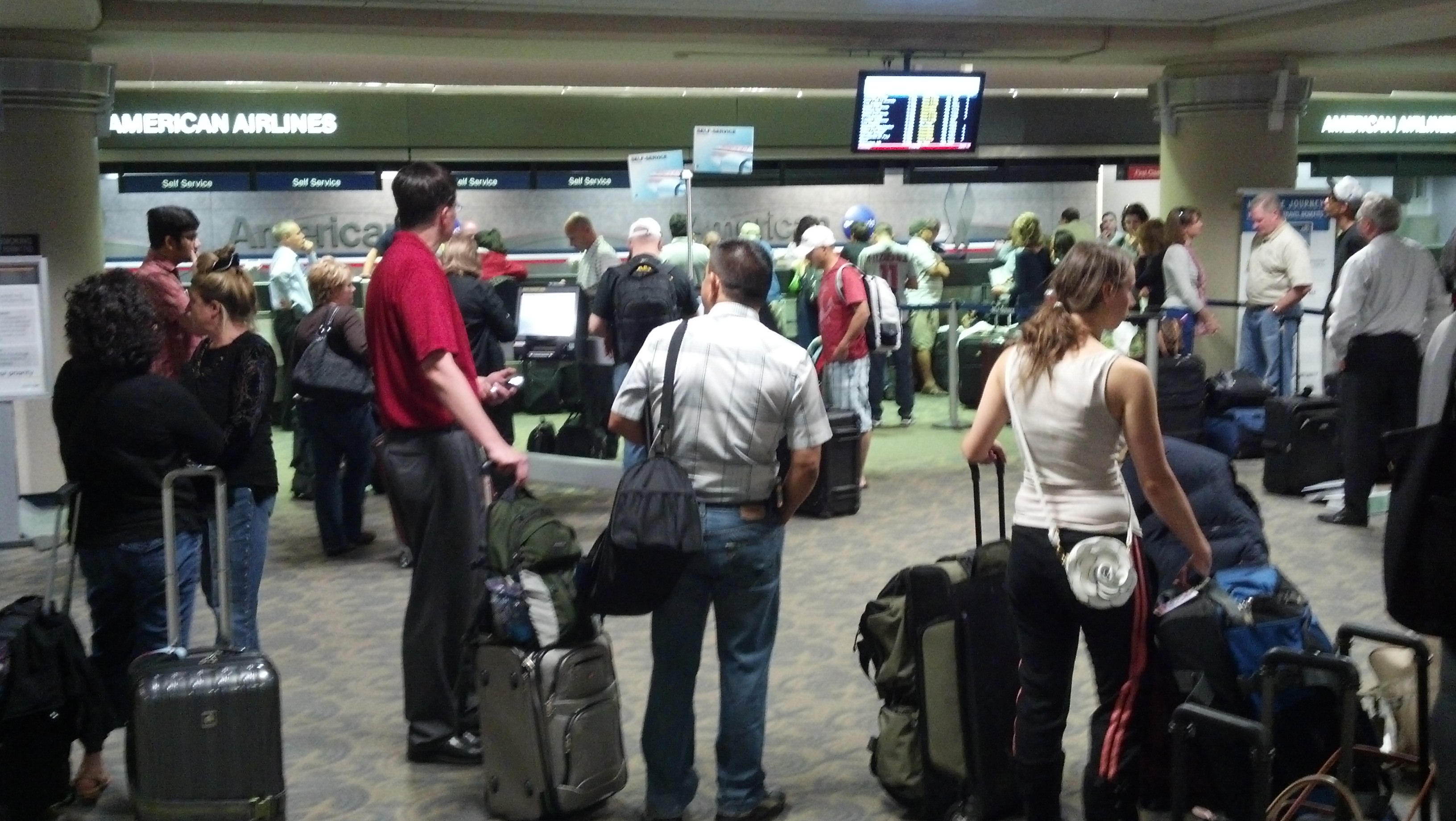 Computer glitch or technology breakdown the reason of all the flights that American Airlines had scheduled were canceled and delayed. This was a nightmare incident and it was upsetting and disappointing for some travelers or passengers that has an important appointment or tired from their long travel and waited long or even sleep at the airport unexpectedly . I know how disappointing this situation was to the American Airlines passengers as well as the staff in rescheduling their flights that works.  
This shows how computers and technology affects in so many people when there is a shutdown or breakdown of the technology or computers, this create big problems if this computers and technology will not work properly. As company or businesses they need to take a look closely and need some back up or have good systems when it comes to technology so that people or clients will not be disappointed by their services.
I think the delayed of flights of American Airlines has been going on since last week,  we were flying from Chicago to Grand Rapids last week Thursday and we have been two hours delayed, our flight schedule has been move twice before we finally make it to our flight. We are not happy with their system and lot of passengers that are not happy about it as well and we hate it especially that we have long flights and we are tired from traveling and we want to be home eagerly to relax comfortably.
American Airlines should take action with these concerns and they need to solve and fix these issues as much as possible before they loss their business. I know that there are situation that are beyond our control but they need to find ways to make their customers happy and satisfied with their service. Have a safe travel everyone and good luck to American Airlines. But even if it was a delayed flight we still try to manage to smile even how disappointing and upsetting that situation was.