This is a Sponsored post written by me on behalf of No nonsense for SocialSpark. All opinions are 100% mine.
As a woman or a teen girl it is natural for us to want to dress in style. But staying in style can be costly and time consuming trying to find just the right outfit that is not only in style, but also matches our own taste. This is when I seen an article in a magazine that had a photo of a young woman using "No nonsense tights and leggings" to add style and a new look to her wardrobe. It got me thinking that I could do that and it would not cost me my bank account. What I found was that the No nonsense tights and leggings are affordable for all.
I immediately went out and bought a couple pair and put on the tights to see how they looked. I was really happy with them, they had a silky feel to them and I could match them to almost anything in my wardrobe. You can use leggings to add a little color to your legs or use neutrals to have your tops shine. The options are endless and the comfort is amazing. I put together a couple of outfits to show you how I will be traveling in style this holiday season & beyond with No nonsense leggings & tights.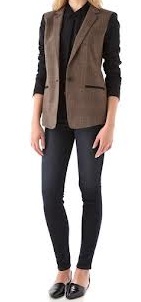 As you can see in the attached photos I have used both the tan and the black No nonsense leggings to completely change the look of my outfit. I do not know about you, but I think that even though it is simple and it also in style. What do you think?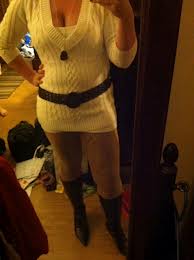 If you follow fashion then you have heard of Jill Martin, the fashion expert of today. Recently she has announced in this press release that she will be teaming up with No Nonsense to bring you new styles with color and flare.
If you want to see what others are doing and how others are staying in style with tights and leggings you can follow them at "No nonsense on Facebook". Or get there Twitter updates by following them at https://twitter.com/benononsense so you can be in style every day. You can also get your No nonsense tights or leggings at most food & drug stores as well as mass retail stores.