This is a Sponsored post written by me on behalf of Gazelle for SocialSpark. All opinions are 100% mine.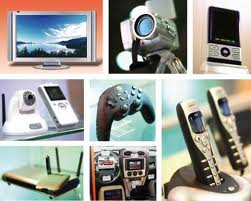 Do you have gadgets that are just setting around and collecting dust and you don't know how to get rid of them? Well, I came across a website that might be a place to help you get rid your old and unwanted electronic items and at the same you can still earned money. The place is called gazelle.com. One thing that interests me with this place is that you can trade or sell your unused gadgets.
You can even upgrade to the latest gadgets plus if you do not like the item that you trade your stuff for you can return the gadget without a problem. There is no risk at all, they are fast, easy and fair to their clients who are trying to sell or recycle your unused electronics. This company has already been in services since 2006 and there are already 175,000 people that have trusted them. This shows how legit and how good their services here.
Now if you have electronic stuff that is just collecting dust this is the place you need to go to. When I came across Gazelle's website I am thinking that I will get rid of our old computer and old TV that are just sitting around the house collecting dust and occupying space. At the same time I can earn a little extra money.
This is a very cool idea that this website or company is able to recycle or reuse our old unused gadgets. I know many people that have old electronic stuff and they don't know how to get rid of them. I will surely let them know now where to go. And the shipping is free on all items, values and most of the time they even send you the box to put your stuff in, to send to them. Now don't think twice make the unwanted gadgets turn into money while cleaning out your home.