As the internet and c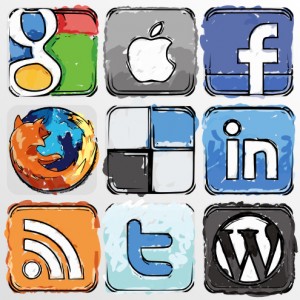 omputers are being the source of acquiring information, communication, news, details, information, work, games and many other things in the world today. You know also how Social Media influences and help our businesses today. Social Media has been known as the most effective way getting your business known to the people.
If you are computer savvy you know how Social Media works and how amazing technology can spread the word in just a matter of seconds in any parts of the globe. Connections are a great help in our business and by joining Social Media you can meet and know people all over the world. Through Social Media you can introduce your product, business and services that you are engage in.
To those people that doesn't know about Social Media or you new to this new technology world I can name you a few such Google Plus, Facebook, LinkedIn, My Space, Twitter, Flickr, blogs, forums  and many other sites. This really works and helps your business if you know what you are doing and let your business, services, products known to the people in Social Media and this will spread right away.
You have to be genuine and real because if you have good product, services or whatever business you have it will really spreads and it will create more business as well. We know that how Social Media plays an important role in our world today. More connections and followers are better in your Social Media the more possibility of getting more business, the word will be spread faster.