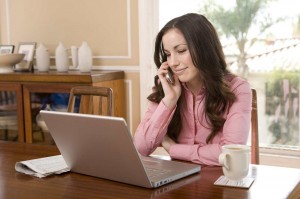 With the real job that is hard to find these days, working online sounds good and very encouraging to engage in, especially that you can have the freedom of working yourself without leaving your own home. Many people are excited to know about this but only they don't know that is not really easy to earn online or working as many people think it is.
Money doesn't come right away without any work or effort that you will put into. But this is really real that you can make money online but this requires knowledge and skills to do it. I just want to make it clear to people who want to engage this working online so that they will not get disappointed and upset once they start this line of work.
But if you are computer savvy and have patience to learn new things online this line of work will surely fit for you. Working online like blogging you cannot earn money right away unless you work for somebody. But there are also jobs or work online that you can apply for like data entry, writing articles, virtual assistant, tutor and many others. But you need to meet the requirements to get the job or work online.
Everyone can have this opportunity of working online only you need have the knowledge and skills to do the work and also requires time and effort to put into it like everyone else. You need to figure it out how to make money online like other bloggers or people that work online. Once you can figure out there techniques and ways then you can work online and start making income.