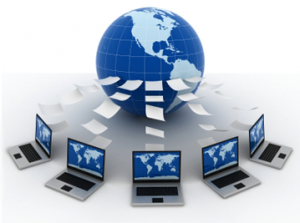 The availability of online jobs today are increasing due to most of the businesses today are outsourcing their jobs and work online. One of the reasons that they outsource their work is they can cut back their overhead or they can cut some of the cost for their employees wages and benefits when they do this way. Also, they can save the rent expense of the office and their utilities expenses for the electricity and water that employees used.
This outsource works opens up opportunity to the mothers that are at home or people that would rather work at home at their own time pace and being their own boss. This is the reason why working online are the most in demand topic that most every people wants to know about. This online work is increasing daily due to the outsource job that most of the company and businesses that are doing today.
Odesk – online company or global job market places that hire remote workers or work from home. You can bid on jobs for free and which enable anybody to work anywhere and anytime you want.
Elance – instant access to freelance professionals such as expert programmers, designers, writers, translators, marketers, admin contractors, researchers and other tested skills.
Freelancer – one of the World Largest Outsourcing Marketplace that hires programmers, web developers, data entry, designers and more. They provides the ability and independence of working at home.
But to qualify for the work you need to have the skills and knowledge with the designated job that you are going to assign or applied for. Most of the requirements of this job online must have internet connection and computer literate. We have so many virtual works available online and many websites companies that offer this kind of job nowadays.
Some of you might doing this already or if you don't hear this yet, you can check them out and there are many other sites available that handles work online. Work outsource has benefit many people especially this time that it is hard to find permanent or stable job this days.