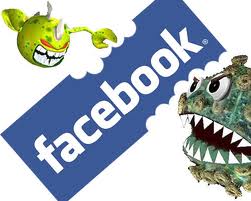 I received an email from Facebook the other day saying this "We're trying out a new feature to reduce the amount of email you receive from Facebook. Starting today, we are turning off most individual email notifications and instead, we'll send you a summary only if there are popular stories you may have missed. Some people are not happy about this after the changes they made that day.
If you are Facebook users you know and aware of the changes of some features in Facebook already but for those who doesn't know yet that are not able to look their Facebook for some reason you need to know about this or you are updated to the news now about Facebook. I know some people are not happy of the changes. I know people don't like changes because they are used to the old Facebook feature or styles.
Some of my Facebook friend users are not happy about this and some complain already. I already seen one my friend that she put it in her wall so that Facebook will know about this that they don't like the changes they made. I know many people are not happy with the changes, hope they will hear the people complain.
A sometimes change is good but also there are people that doesn't agree with changes especially when they are already use to it already. And some people also are not computer savvy as other people and they are having hard time learning again to the new features.
I know some people also don't like changes because it confuses them. People like the social networking that are user friendly or easy to use. If they keep changing some people will not like Facebook anymore. Facebook they need to remember that there are lots of competitions out there.
But I have seen today that they already change a little bit that we can still see what's going on our friends now without receiving a bunch of email. I understand Facebook side for the changes they made but I understand the side of the people also. I guess we just adjust or adopt the new feature. We will use to it in time.