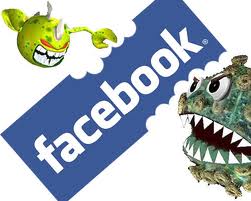 I know when you are active in Facebook you noticed that it is all over in Facebook Wall sharing this message or rumors that Facebook start charging to the people or Facebook user. I copy and paste it here the message that are spreading around.
" FACEBOOK JUST RELEASED THEIR PRICE GRID FOR MEMBERSHIP. $9.99 PER MONTH FOR GOLD MEMBER SERVICES, $6.99 PER MONTH FOR SILVER MEMBER SERVICES, $3.99 PER MONTH FOR BRONZE MEMBER SERVICES, FREE IF YOU COPY AND PASTE THIS MESSAGE BEFORE MIDNIGHT TONIGHT. WHEN YOU SIGN ON TOMORROW MORNING YOU WILL BE PROMPTED FOR PAYMENT INFO…IT IS OFFICIAL IT WAS EVEN ON THE NEWS. FACEBOOK WILL START CHARGING DUE TO THE NEW PROFILE CHANGES. IF YOU COPY THIS ON YOUR WALL YOUR ICON WILL TURN BLUE AND FACEBOOK WILL BE FREE FOR YOU. PLEASE PASS THIS MESSAGE ON IF NOT YOUR ACCOUNT WILL BE DELETED IF YOU DO NOT ".
I hope that this not true that they will charge us people to use Facebook. I know I like Facebook for the reason that we can keep in touch with our friends and families. But if they will start charging I will surely stop using it. I know many people will agree with me on this. Facebook will lose their business also if nobody will use Facebook anymore.
They need to realize that they made thousands of dollars already and he already a millionaire. But you know people they want more by charging people. Okay, if he will decide that way or if that's the case he will loses more because people will not continue using Facebook anymore. But I have read in snopes.com that this is not true and Facebook will not be charging. These are just rumors that they will charge. I know and I heard this before that they charge but I think it will not happen because people will stop using their service if they will.