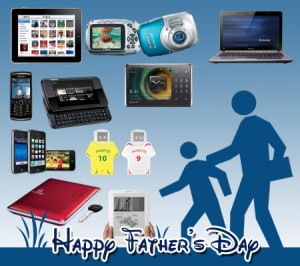 Father's Day is an occasions that are intended for the fathers in the entire universe.  We all know that any occasions have been commercialized nowadays. Also since we live in this innovative time most of the fathers are unto technology. Since then, technology is the best ideal gifts that you could give to your father if you have the budget or money to purchase.
Before this innovation time most of us when it comes to giving gifts what always comes first to our mind is to buy an outfit, clothing or shirt, watch and many others. But now the world is changing most of the people are using these electronic devices. If your father is unto electronics I would suggest that the ideal gift for your father is an electronic devices or gadgets that he will definitely use.
I know this is sounds very expensive but that is the real lifestyle and what is happening in the world today if you have a high tech father. Nowadays you don't need to go the store to purchase your gift, you can order online and it will deliver right to the place where your father lives. The new innovative lifestyle is quick and easy.
Since there are also fathers that are not unto electronic we can still use the old fashion or the traditional celebration or gift to give. You can give or send him cards, invite him for dinner or lunch at your house or in a restaurant, buy him gifts that he loves or it would be easy just to buy him a gift cards to a restaurant, stores or place that he likes to go to. Hope you have good and memorable Happy Father's Day celebration to your respective father and to all the fathers Happy Father's Day most especially to my dearest father.