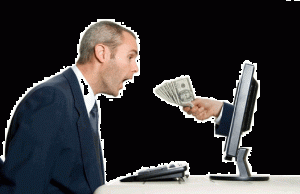 In our days, advanced technologies are a great help when it comes to ways to make extra money in the comfort of your own home. There are plenty of creative ways to earn and make money online. You just find the job or work that is best for you. Also there are plenty of works and jobs available, you just need to consider your skills, lifestyle and your ambitions.
You can be a blogger, virtual assistant, SEO, data entry, accounting, telemarketer, editing, web development and many others. There are many of legit websites that you can explore and advertise your skills. Like Elance.com, Odesk.com, Guru.com, fiverr.com and many other websites. These are a few website that you can start checking on.
When you have a job we want job security this very is important to us, but right now freelance, contract and temporary work is in. You just need high speed internet and a computer you can work at your own time pace. This makes your life easier because you don't need to drive anymore to find work or to work outside your home.
You can earn money without a boss and you can also earn whenever time you want or whatever job skills you have. This working at home or making money online is really true and possible. There are many people I know already that are making and earning money online, I do too. At first it is not easy but once you're familiar already for the job assignment it will get easier.