This is a Sponsored post written by me on behalf of ConnectMyDNA.com for SocialSpark. All opinions are 100% mine.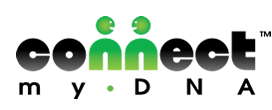 Did you know that each and every living thing on this earth has what is known as a DNA signature? This is something that has always been a mystery to me, but has also been something that was of interest to me. While I was doing a little reading about health which has also been important to many I came a crossed a website called ConnectMyDNA™.
I started reading and learned that at ConnectMyDNA™ you can get their new product called a Gene Ring™. A Gene Ring™ is a way to define your DNA history. This is like taking a finger print of your DNA or also known as your genetic makeup. With this Gene Ring™ information or their scientifically designed tool will allow you to visually compare your DNA profile with individuals near and far. This is not used as an Ancestry test, but as a way to connect you with others around the world.
This is a way to track people without a name and find people that have similar traits as you do. I would have to say this is very interesting. With the Gene Ring™ you will get a list of serial numbers, which are used to track your order, not your name. The Gene Ring™ does not have any sensitive information with in it, only ways to track or match your DNA with others.
Right now you can get your very own gene ring using this discount code: IZEA290512 for only $29.00 and start connecting your DNA profile to others around the world. For more information you should visit their website at http://www.connectmydna.com/ and get your very own Gene Ring™.