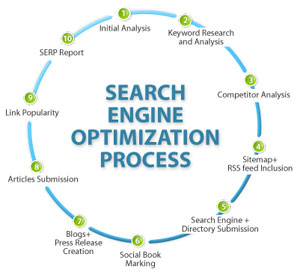 New bloggers or new to internet marketers that are not familiar with what does search engine does affect to their websites they need to know about this how the search engine works to their websites. Search Engine Optimization (SEO) has a huge impact on your websites. If your websites will not come up in the search engine you can't get any traffic or readers in your website. No readers, no traffic and no income as well.
Search Engine is the one who will promote you to the readers and traffic to your website. When people visit your website you have the possibility that they will get your product or services that you have promote in your website. But the question is how to get into the top of the search engine to get the traffic? You need to know the techniques and ideas of this search engine optimization.
You need to research and learn from people that has already the experience. There are many websites that you can get idea with and get information from them. You just have the patience to look and find those websites. Also you need to learn from Google that is the reason why Google are the king of search engine. Google has all the details and ideas and information that people or readers want or need.
Google get that information from people who write an article from their website that is why Google loves the article and those articles will be in the search. The great and informative article you have, you have the better chance and possibility that you are in the top in the search engine. Google would love to have your great articles and the more you produce great articles and informative write ups the better you are in the search engine and you can also get the high ranking in Google.
In Search Engine Optimization (SEO) you also need to have connections so this is where the linking with other websites or what they called link exchange can help you.  The more connection you can get from other websites the better you will be. These are the ideas that I can share for now to the new bloggers or new internet marketer need to know a little bit.
I know there are many to things to learn before you can say that you succeed in your internet business. If you can get more idea of how to get traffic to your website you have more possibility of your internet business will on the stage of success. The more traffic and readers you have more business and money as well.