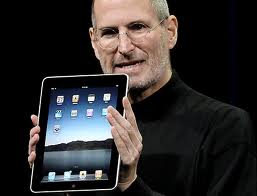 It was all over the news yesterday October 5, 2011 that Steve Jobs the CEO of Apple died with Pancreatic Cancer. This is very devastating news to the Apple Company and as well as the Steve Jobs family and friends. Steve Jobs were known to be a genius, intelligence and has brilliant and excellent ideas when it comes to innovative generation of technology.
His loss would comes up with this questions to most people's mind that how will the loss of Steve Jobs affect Apple and if apple can stays in their business without Steve Jobs being not around anymore? We all know that Steve Jobs had made an effort and contributes a lot to the success of Apple Company. Since Apple products had been discovered many people had loving it and this creates a huge business and success to Apple.
Steve Jobs, he made a big turnaround of the company since he discovers the iPad, iPod, iPhone, iTouch, and iTunes. Apple becomes huge and a very competitive products when it comes to the technology in this generation of times. Hope they can still keep up and continue to excel with their innovative products without Steve Jobs.
We all know that Apple has talented engineers or staff that hopefully will still continue without Steve Jobs but will see how this goes because Microsoft also are big competitors when it comes to computer technology. We will just wait see in the near future what Apples brings to the table of this world of innovative technology without Steve Jobs and only time will tell.