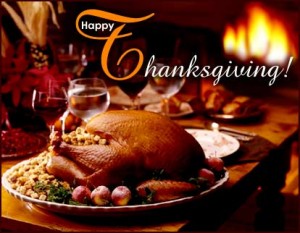 Most of the people are busy preparing for their Thanksgiving Day dinner or party with their family today. But Thanksgiving Day is not all about the food we prepare but it is day that we need to recognize and appreciate the things and blessings that we received each day of our life.
We have so many things that we need to be grateful and thankful for like our health, family, friends and many things and opportunities that we have experience each day. We will not only give thanks to the wonderful things that happen in our lives but as well as our problems and our worries.
We need to understand and realize that we need to experience worries and problems so that we can appreciate the good ones and we can able to learn and grow from our bad experiences or problems. We will not only thankful and grateful for the blessings but as well as our trials and problems that we have overcome and soon we encounter. They are spices of life also that we need to be grateful for.
But you know right after thanksgiving is the most awaited day for most people is the shopping time during Black Friday. This is the day of shopping that you can find deals in your stuff that you like or gift to give during this holiday season that you can shop or buy at a cheap price. I have heard and read from the ads that there are so many great deals in this Black Friday that the store has to offer. Wow! I would not let them pass to buy the things that I wanted and would like to buy this Black Friday especially electronics and computers.
But we need to be there at the store as earlier as much as possible so that we can avail the cheapest price that they offer for the door busters. I know most of the stores are busy preparing for their best sales and deals of this Black Friday sale they has to offer. Have a safe and enjoyable Thanksgiving everyone….