This is a Sponsored post written by me on behalf of OgilvyInteractive for SocialSpark. All opinions are 100% mine.
The Apple iPad is getting better every day with all the new applications that are coming out for you to download and use. The question is which ones should you download and which app's are the ones that you will use or be interested in? This will be different for almost every Apple iPad user, but if you like to stay in touch with global relevant topics or ground breaking news that is brought to you in a highly inter-active design then you should download and take a test drive of the new Apple app that was launched on April 12, 2011 called "The Collection".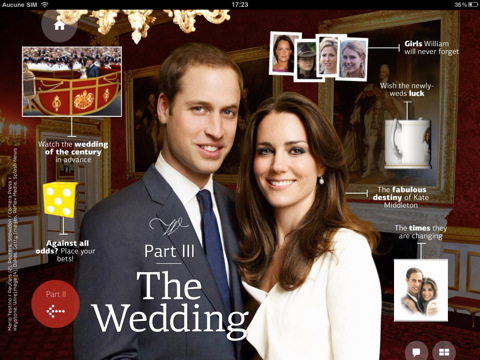 Now this Apple iPad appazine is available at the Apple store in their application download section. It is loaded with first class articles about what is happening now and today. It contains the latest photos, audio and video with interactive elements for you to use and get involved in the 3D digital animation, creative morphing, rubbing, x-ray lens and many more things that will keep you up to date with what is happening.
The Collection appazine or iPad magazine is well designed and informative and is available in English, German and Chinese. So you will not miss out on any of the hot news or global events happening. Above you will see a screenshot of one of the pages to the Apple app just to give you an idea of what you will be getting. Don't miss out on what is happening around the world, get "The Collection" today.