This is a Sponsored Post written by me on behalf of Kissimmee Tourism. All opinions are 100% mine.
Having a dream vacation takes planning that can either be very difficult to plan or you could do what I did and checked out Kissimmee's website. Their website is so great, it allows you to see all that Kissimmee has to offer. This way you can plan out your dream vacation for yourself or your whole family. For myself I would start by selecting a luxury resort for the vacation stay. They also have vacation homes and RV resorts available for those who prefer that type of vacation.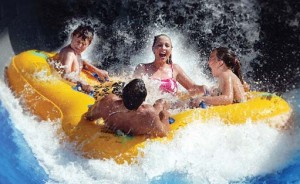 Then I would take in some of the summer fun at the water parks or enjoy myself at the Walt Disney World Resort. Following all that fun I would take in one of their great dinner show's before I retired for the night. Then I would start all over again on the next day and the remaining days of my vacation having fun and enjoying all that Kissimmee, Florida has to offer.
This could be anything from exploring three different theme parks, to any number of indoor and outdoor activities and attractions, to a choice of playing a round of golf at one of their tournament courses, to great nightlife for the young and old or you can also find your favorite store to shop and find that perfect souvenir.
Kissimmee has something for everyone, it does not matter if you are young or old. So why not take a moment and see what they have to offer. You will definitely enjoy all that Kissimmee has for you and your family.