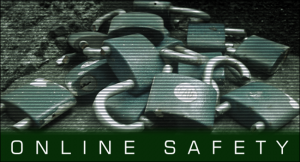 Just read from the news yesterday that LinkedIn was hacked last week and Zappos.com like last month. This is very scary how this scam and hackers can get around with this scary stuff. Why we can't stop and trace these people? They need to stop this people that are doing scam, hackers and fraud that we have around the net for cyber safety. Hope they will catch this people so that they can suffer for the consequences that they have done and put them to jail.
Sometimes I wonder why this people that are doing this fraud, hackers and scam are still around and why they can't solve this issues. I heard this may time's already. They are stealing information such as bank account, credit card, password and any important information they can get, so that they can steal money from people. I don't know why these people don't have conscience and they don't afraid of the consequences if they will be caught.
What we need to do in our end or as individual so that we will not be a victim to this scam, fraud and hackers is to safeguard and secure our information tightly. First we need to secure our computer by putting password that are difficult to analyze and need to be long or complex. You need to mix it with letters, numbers and symbols so that it is not easy for them to get or detect and hacked.
As much as possible avoid storing sensitive data and important information on your computer. You know that hackers are very smart some of them can track every keystroke on your computer. We need to be prudent in every online activity that we do. Also, don't click or open email if it is suspicious and you don't know the sender of source of the email.  And by the way, if you have LinkedIn account they advised you to change your password. We need to secure our information so that we can't be a victim to this cyber scam that are exist and hope they can find solution to this problem.