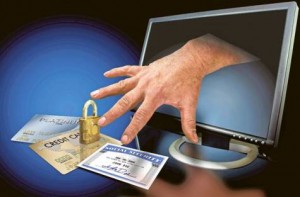 As internet or a worldwide web grows the fraud and scam also exist. That's why we need to educate and learn on how to detect and discover if its fraud or scam. We are advice that we need to be careful with our identities and with our money. There are so many fraud and scam that exist online and even through phone or by mail.
We need to be aware and careful with their strategic approach of these scam and hackers. Sometimes they will do it through email telling you that you win some money and most of these are scam. Also you have to protect your personal information because some of them will ask your personal information or password.
Never provide any of the following information such as user ID, password, credit card or account numbers, Social Security number and other sensitive and important data that they can use for scamming you. If you do give them you will surely suffer the loss because you provided them your personal information to unconfirmed people and your money or bank account may at risk.
Never give to anybody any information or advance payment or money unless you know them or you have to verify if they are legit company. You need to be cautious and be suspicious of any request to take negotiable item from someone you don't know and never wire funds if you don't know them.
We need to do something with our computer also we need to install, run regularly our update and virus scan. Need to have a personal firewall and security software to block fraud and hackers to get our information into our computers and secure vital information from this kind of people.