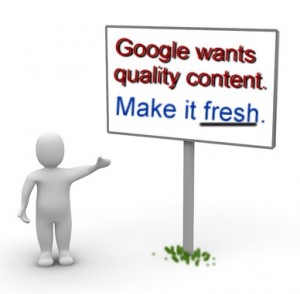 Since Google have done changes with their algorithm such as Google Panda & Google Penguin many people, bloggers, internet marketers and web masters are not happy about it. Some websites or blogs are penalized due to these changes. Google said this is their new way to control websites and blogs in the system or in the World Wide Web.
Most of us know that Google is the king of the search engine and they are the one who take control most of the contents that we have in the World Wide Web. As what I have understood Google wants relevant information on the web and to get rid of the spam websites or blog out there.
People are searching in the internet for information of the products, businesses or any information that people wants to know and some searchers purchase through the internet  or shop online. Google wants that they can search the best quality websites and information out there.
Google's purpose is to have relevant information for the people that searching in the net. Google are looking for quality article or websites that would satisfy the searcher or people that are searching in the web. So to create traffic to your website, one of the qualifications is to have good article content. This will help brings your website to the search and generate traffic and income as well.
We know that quality article helps bring traffic but this is not all we have to do, this is not the only one factor to generate traffic. You need  to make friends on the web and link your site to the other site, advertise and many other things to market your websites or business. You have to find ways on how to market your business or websites in order to stay your business on track in the World Wide Web.