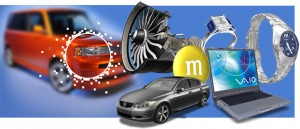 Technology right now is changing faster is like a wink of the eye that is the reason why I name my website TechWink. I am just inspired that day to come up that name but it is a reality. Our technology has a huge impact in today's world. Everybody wants computers, cell phone, digital cameras, iPhone, iPod, even cars and many others gadgets and electronics. Every now then they are always upgrading the features, styles, looks and design, so it's keep changing.
The reason they keep upgrading the products to attract and get the desire of the people to buy. But that is the way it is right now, we just need to be smart. We need to look for the quality of the products and usable to us so that it worth for the money we pay. It just me I don't mind the looks but the quality is very important.
Many inventions every now and then exist that's what the advanced world brings us today. The new technology can be seen from the fact that it did penetrate almost every aspect of our lives and daily activities from business to leisure and even society and worldwide universe. These shows how technology brings so much change to us these days but computers are the one piece of technology that contributes and has made the biggest impact on the business world of today.