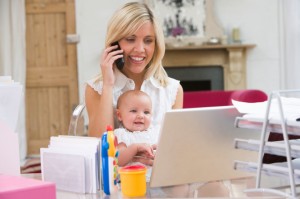 As time goes by, many things have been change, the technologies that we have now has a lot to do with it. Technology gives us freedom to access internet and computers that brings this generation many possibilities to grow and flourish. But we are bliss to have many talented people that make this technology up to date and make our life a little easier.
With the technology that we have available today we have the availability to work remotely. If you are computer savvy these days you can surely work remotely and work online without any problem. This really helps a lot of some businesses and people to have income. Businesses can able to outsource some of their work to this people that work remotely or work at home people that doesn't cost them much and help their cost down.
Remote work also helps people that keep looking for job but they can't find work because sometimes it needs connection to get the job, unless you know somebody you can't have the job. But the remote work available this helps, it only needs the skills and knowledge to do job then you can work for yourselves freely without a boss.
This remote work gives an opportunity of some people that can't able to work away from home because of their kids, such as mothers, have health issues and as well as people that want to have freedom to work by themselves. Also, permanent job is hard to find these days because of the economic situation and this remote work helps many. You can work anywhere and anytime you want and your income depends how good you are and your effort that you put unto it.