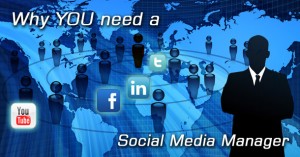 Since technology had started our way of life has been change so with the advertising since social media networking had been established. Social Media has been a huge influence in bringing and creating huge impact or massive of audience that is why most of the businesses nowadays are using them to promote their products, services and whatever business or company has to offer.
One of the purpose or reason why businesses using Social Media Networking nowadays one this bring massive audiences it is also cheaper and cost effective than paying huge amount of money in advertising them to other sources of advertising such as TV, newspaper and any other sources while social media delivers the messages faster, easier or in a timely manner.
For this reason Social Media creates job and work opportunities at home that anybody could do it as long as they have internet and computer literate at a cheaper price. Especially that there many people out there that are willing and excited to work at home in their own time pace. Now, there are websites or companies online that are hiring and promoting this Social Media Manager job.
If you are a social media expert such Twitter, Facebook, LinkedIn, My Space, YouTube, Pinterest, Blogs and many other social media websites then you will be qualified to this Social Media Manager job and this has been a great topic in the internet that you can earn much income to this job opportunities.
So, if you have that knowledge and experience with social media this is your opportunity and you need to start hunting and looking for this job opportunity and just be careful with the scam. But there are places that are legit that offers this Social Media Manager job opportunities.