This is a Sponsored post written by me on behalf of SPOT. All opinions are 100% mine.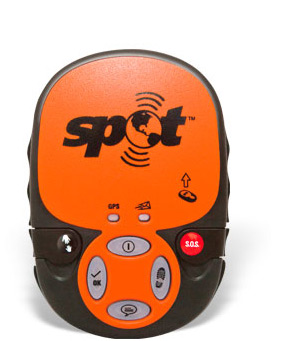 Have you ever been in a location where you did not have cell phone coverage and really needed to communicate with someone for an emergency or personal use? I know this has happened to me and it was very frustrating. This can also be a thing of the past and with the holiday season around the corner, you should take a look at the all new SPOT Satellite GPS messenger. It would make a great gift as well as save you when in an emergency or really need to contact someone about something important.
The all new SPOT Satellite GPS Messenger is able to provide you with a vital line of communication with family, friends, your office or emergency assistance at your finger tips when you need it. The system uses 100% satellite technology, almost anywhere in the world. Even were some cell phones do not work and yes I did say almost anywhere in the world. This makes it a great item or gift for hikers, campers, skiers or anyone that travels.
If you hurry and buy the SPOT Satellite GPS Messenger you also will receive a bonus adventure kit that is worth $50.00. In this kit you will get coupons to save 15% off the basic service, a micro LED flashlight, a flotation case for the SPOT, a safety whistle and more. So hurry and get yours before the holiday season ends and take advantage of the bonus kit.