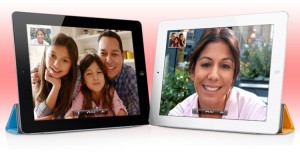 Each and everyone us we love spend time and to be with our family especially during special day like Mother's Day.  The presence of technology helps us to greet or send our special greetings to our mother easier than we ever had before. This is what technology makes an amazing job and use off the great communication tool for everyone and no matter where you are.
In this era technology we don't have to worry anymore when we are far away from home because we have the technology that we can depend on for our immediate communication. We can still feel the presence of our loves ones once we can talk and chat with them even how the distance they are from us.
With technology we can also order our gift ideas online such as flowers, chocolate, jewelry, dress, watches or whatever gift ideas that your mother would love you can get easily order here online. There are so many available websites that you can purchase any gift ideas. You can even purchase a gift card from the stores that your mother would love to shop or restaurant card that where she like to eat or place to go to.
Imagine our life without the presence of technology we cannot easily communicate with our love ones and now with this new era of technology it is just a click away whenever or wherever we are it works as long as we have the computer and internet or the gadgets that has ability to communicate and works.
Aren't we glad and feel lucky that we are part of this amazing time but the most importantly is that we don't to forget to greet our mother this special day and let them feel our love and hesitate to say it or show them it how much we love them. But I will not forget to greet all the mothers in the whole universe and in this World Wide Web readers, visitors, families and friends a Happy Mother's Day and most especially to my mother and mother in-law. Hope you have great time and a memorable one.