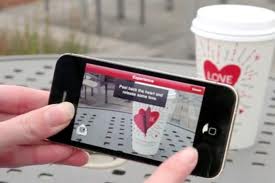 Valentines is on its way and we want to share and express our love to our love ones. How we can do this if our love ones are far away? With the presence of the technology that we have in our time this will all be possible to communicate and contact with them right away in just a matter of minutes or even seconds. You just need to know how to use computers or use your mobile phone that we have available today.
We are so lucky that have this opportunity to communicate our love one right away. This really makes our life much easier when it comes to communication. Computers and cell phone are available to meet our needs and demands of life. I know this takes money to have the stuff like computers, cell phone and many other gadgets to communicate but this the only way we have to communicate with them in an easier and faster way.
I cannot imagine how hard for the people who work abroad if they cannot communicate during special holidays like Valentine's Day to their special someone. Our families and love ones is the only treasure that we can have and we have to give time to communicate with them to take away the loneliness and missing feelings of being far away.
I really admire the people that work abroad or far away from home who have the courage to be strong without the presence of their love ones during holidays. Hope you have good Valentine's Day celebration everyone. We will make it sure that we will send our love to them even though they are far away by communicating with them with the help of the technology that we have right now.