This is a Sponsored post written by me on behalf of NAVTEQ. All opinions are 100% mine.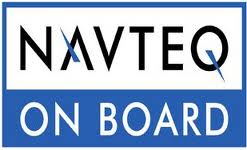 No matter if you are going to the store shopping for door buster deals for this holiday season or planning a great holiday vacation you are going to want to arrive there safely and in the shortest amount of travel possible. This is where the map update software for you? You are in dash GPS or in dash navigation system provided by Navteq can help. Did you know that the roads are continuously changing in the United States and if you have not updated the map software in your in dash GPS you could very well be taken out of your way?
With the map update you could not only save time getting to your destination, you could also save on your fuel which will save you your hard earned cash so you can use your money on yourself or for a gift this holiday season. Please visit http://bit.ly/NAVMapUpdates to find out more information on the map update software, the vehicles the software is made for.
Which is many of the vehicles with a in dash navigation system. I know I am planning on taking the time to get Navteq's map update before I take the long trip this coming holiday to see my family. I am sure it will save me time and money so I can arrive safely and without headaches.