This is a Sponsored post written by me on behalf of Bid On The City. All opinions are 100% mine.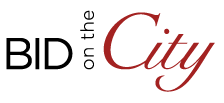 Do you live in or near New York City and wish you could afford to purchase your own home, but with the economy you do not feel that it will ever become a reality? I know this is how many of us feel. But it does not have to be. I recently found a website called BidOnTheCity that has many beautiful residential homes and great commercial buildings that you could really afford.
BidOnTheCity makes it so easy for you to own your piece of the city with their live time bidding events. Which are starting Tuesday, Nov. 16th and that over 18 properties worth $30 million are up for sale. And the bidding starts at $1!
I really like the residential condominium at 335 East 51st Street 7F. It is approximately 450sq meters, with beautiful wood floors and high ceilings. It is located in the heart of the city with great views. I would expect a place like this to go for atleast $750,000. But right now you can reserve your spot to bid on this home. You might even get it for the starting bid of $1 if you hurry.
As a bonus at http://bidonthecity.com they are also giving away $100K if you guess the final bidding price on 10 consecutive properties. Check it out: http://bit.ly/bxOuIT you might just be the winner.