This is a Sponsored post written by me on behalf of Crucial.com for SocialSpark. All opinions are 100% mine.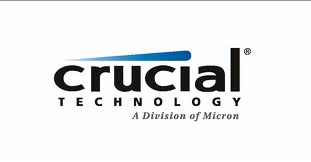 Now I know many if not all of us own are very own computer. You ask how I can say that, the answer is easy. You are reading this article and are right now thinking my computer could use a little help or upgrade.
Crucial Memory understands your frustration and right now is offering you a chance to win their Crucial Memory Sweepstakes. This is not just any sweepstakes. Whoever the first prize winner of the Crucial Memory $10,000 Apple Sweepstakes contest is will be the proud person to have in his or her name on a matching $10,000 gift card donation to TechSoup® Global. I don't know about you but I would love to upgrade my Mac to a newer model with all the bells and whistles.
This is really is easy and simple to enter. Just follow this link "Crucial Memory Sweepstakes". Once there you will complete a survey to be entered to win the contest. This is running now through June 30, 2012, so you still have some time to complete and get entered.
Many of us are unsure what RAM memory is for within our computers or why the more RAM memory we have the better our computers run. To answer this RAM memory is short for "Read Access Memory" and is what your computer uses to process everything within your computer. This is what Crucial Memory has specialized in for over a decade. They have high quality memory available for both Mac's and PC's, so I am sure Crucial Memory can help you get your computer running better. I know I could use a little more RAM memory in my computer. After I get 2-3 programs open at the same time it starts to slow down.
So now is your chance to win the "Crucial Memory Sweepstakes" and have the same donated made to the non-profit organization TechSoup® Global and get the satisfaction of knowing that you helped a non-profit organization that is in need.